about us
25th December, 2019 started the first journey, the latest news. Latest News has become popular in a very short period of time (about 2 years) due to bold journalism, rich content, unique layout and presentation with design. Fully committed to always provide accurate and impartial news for the benefit of the country and the people of the country.
We will advocate for human and civil rights, not for select groups but for all citizens, but will foster open and respectful debate about the best ways to achieve all such goals. We are committed to building a prosperous, just and tolerant society on the basis of national sovereignty, democracy and secularism in particular.
Values and principles
The most contributing factor behind the unparalleled popularity of Latest News is the values and principles we adhere to:
We practice transparent and objective journalism with exemplary courage
We talk about people; We are with the people
Every day we talk about positive change
We march together
The source of our uniqueness
Recent news is strongly committed to the ideals of democracy, communal harmony, and the spirit of Bangladesh's liberation war. Our bias is only for the country and the people, not for any party or group. Objective, uncompromising and unbiased in presenting the latest news. We respect women, children and all minorities equally and we value everyone from the oldest to the youngest in the family.
If not among the latest news, its values and principles, its readers are its final arbiters, its ultimate owners. They keep the recent alive every day and encourage the journey towards the future. Recent, ultimately accountable to its readers.
What the 'Latest Team' says about 'Latest News'.
"Our mission and objective was to present the right news and we are moving forward with that goal. Our main strength is to deliver the right news. We serve the news keeping in mind the country's freedom, sovereignty and religious sentiments. Besides, we have faced repeated threats to publish certain news, but we have never retreated. We are always trying to publish news related to the development and progress of the country, and we publish any anti-national news or protest news in a timely manner."
"Since the beginning of the recent news, the country, the independence of the country, all kinds of communal recent issues are very important. We do not favor any party or opinion in publishing news about people's rights or irregularities. It is also one of our goals to bring out documentaries of development in keeping with the times."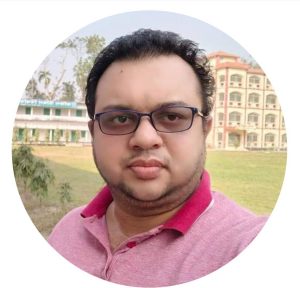 "We always try to maintain the quality of our web pages for the benefit of our readers. We run our website on our own server and IP and reach every reader daily with zero downtime. Besides, we also consider the convenience of the reader in the design and loading speed of webpages or news."